Supporting Our Local Community!
Posted 13th April 2021
This past week Severn Lamb offered a helping hand to one of our local parish councils. Having worked with Welford on Avon Parish Council a number of times over the years, it was our pleasure to come back and assist with their Maypole and weathervane.
The Iconic maypole stands pride of place in the centre of the village, the striped maypole has been present in the site since the days of Shakespeare, rising over 20 metres into the sky.
The weathervane at the top of the spire affectionately named "Mr Fox" had ceased to turn. In came Severn Lamb providing a means to repair the weathervane, in just a morning's work "Mr Fox" had been removed, refurbished, and replaced.
Our managing director, Patrick Lamb, and engineer Nathan Alan can be seen in the group shot below alongside Simon Carter and Adele Street from Welford parish council.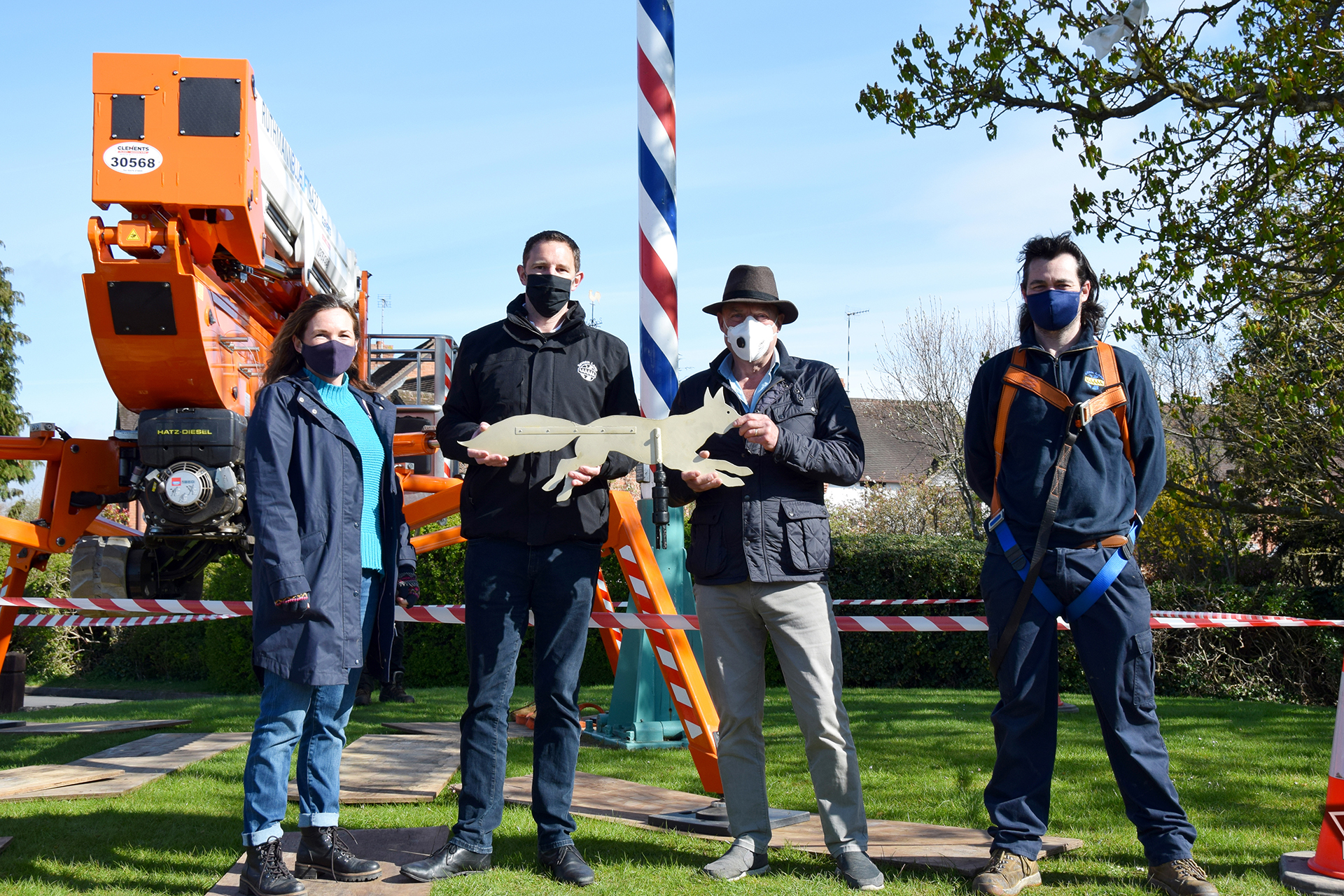 Our longstanding relationship with Welford and the local community goes back many years and the appreciation of our services and support was verified in a thank you testimonial from Adele that reads:
"Thanks to Nathan and the team back at Severn-Lamb in Alcester for doing such a great job for us. Firstly for checking that the Maypole remains safe and in good order, but also for the time taken to ensure Mr Fox is free to spin again!! Your support in looking after this important village asset is very much appreciated."
We take pride in our ability to turn our hand to almost any project, all be it a simple repair task, this job was far from a typical Severn lamb project and yet we jumped at the opportunity to help a community in need.
If your interested in what services Severn lamb have to offer, please contact us on sales@severn-lamb.com
- Photo credit goes to Edward Hart photography.