The Lincoln- Our Iconic 4-4-0 Western Style Locomotive
Posted 24th July 2019
Currently undergoing factory testing is our latest commission- one of two classic Lincoln 4-4-0 Western Style Locomotives for Suzhou Forest World in China.
The classic 4-4-0 Western style Locomotive, immortalised in TV and film steaming endlessly across the wide open plains of the Wild West was concieved in 1837 and improved many times until the mid 1850's when the shape, easily recognised the world over was born.
The 'General' 4-4-0 locomotive, made famous for it's escapades during the American civil war is thought by experts and enthusiasts alike to feature the best, classic looks of the period and it is this machine which inspired the introduction of Severn Lambs 24" gauge Lincoln Locomotive.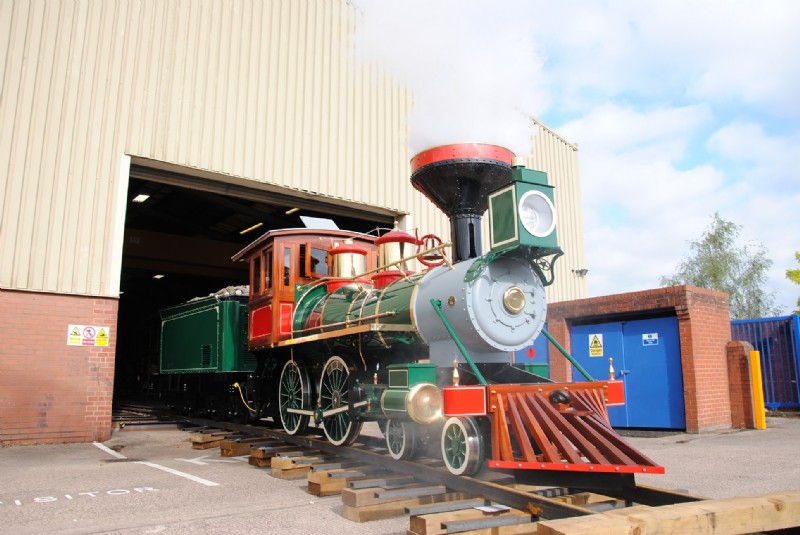 Severn Lambs "Lincoln" 4-4-0 Locomotive
This particular example features a highly efficient, low emmission diesel hydraulic drive which has been specially designed to tackle some significant gradients along the clients 2.4km route.
The locomotive is a faithful reproduction of trains from a bygone age featuring a wealth of period detailing including polished brass castings, pipework, air whistle and steam pump together with a beautiful mahogony drivers cab and cow catcher.
Our authentic steam and smoke effect and 'chuff chuff' steam sound effects add an additional level of realism, triggering passengers senses and providing a truly immersive ride experience.
Additional photos and video of this train in action will be added soon!