Severn Lamb Receives a Very Special Visitor
Posted 18th April 2019
Severn Lamb were honoured to receive a visit today from Aubrey Clarke- one of Severn Lambs very first employees!
Aubrey who turns 80 today was employed by Severn Lambs founder, Peter Severn-Lamb in 1954 when the company was based in a workshop at the rear of the Fold Hotel in Stratford-upon-Avon.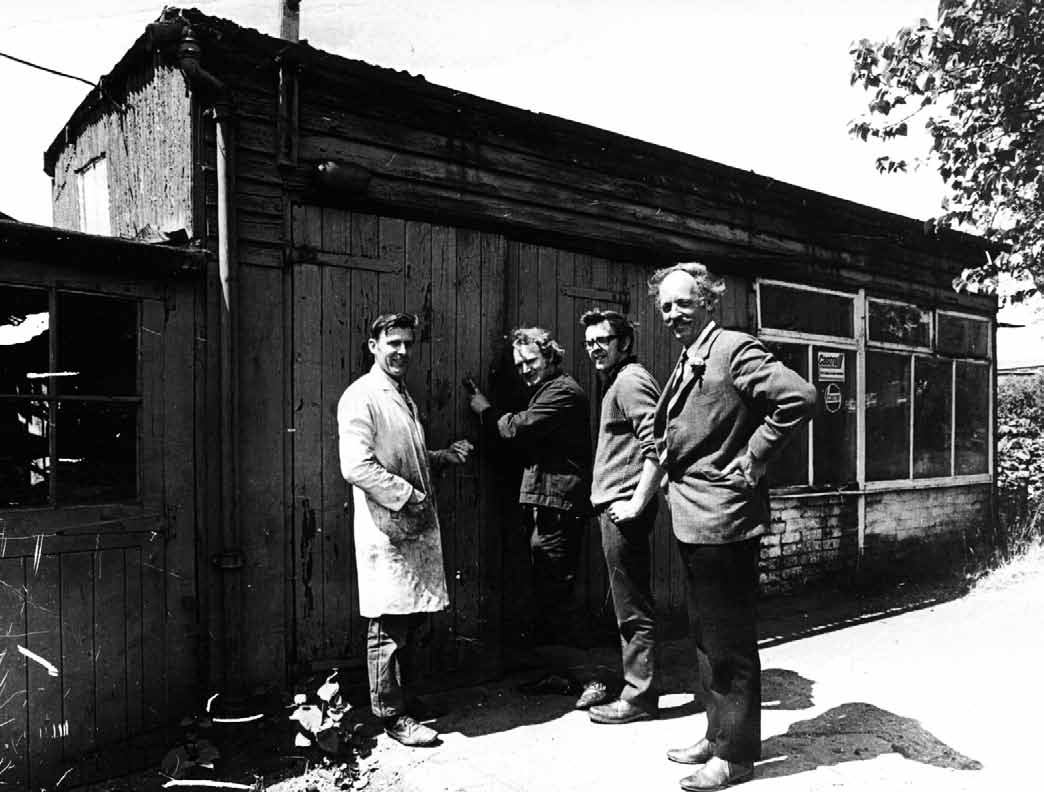 The original 'factory' behind the Fold Hotel, Stratford-upon-Avon. Pictured from left to right is Les Rose, Aubrey Clarke, Roger Radbourne and company founder Peter Severn-Lamb.

Aubrey served with the company for over 50 years and returned today to celebrate the completion of one of our beautiful double decker period trolleys, destined for a new resort in Egypt.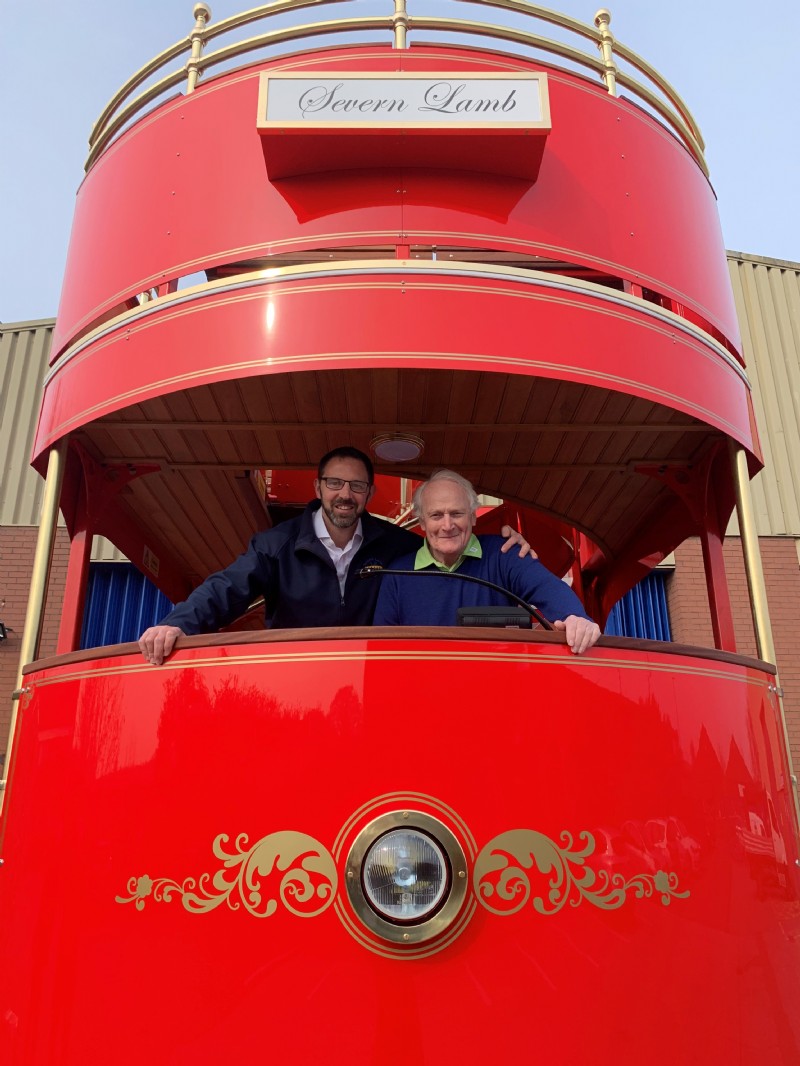 Company Managing Director Patrick Severn-Lamb with Aubrey Clarke.